HOW WE DO IT
​

We offer our clients the opportunity to participate in a group fitness class through our friendship with a local Crossfit facility. Clients are taken to the gym three days a week where they are led in a group setting by a fitness professional. While participating in this class, clients learn about proper exercise and movement patterns, while enjoying a fun and engaging work out with their peers. These classes may not be for everyone. For clients that would like a different approach to working on their fitness, we offer Zumba classes and stationary bike time at the Flat Iron facility.

When out visiting malls and parks in the community, clients are encouraged to stay on the move and remain active. We have found something as simple as staying active by walking through a mall has benefited our clients. We encourage activity and movement for our clients whenever possible. This is what we have built Flat Iron around, and we will continue to provide our clients with all the tools necessary to live a healthier lifestyle.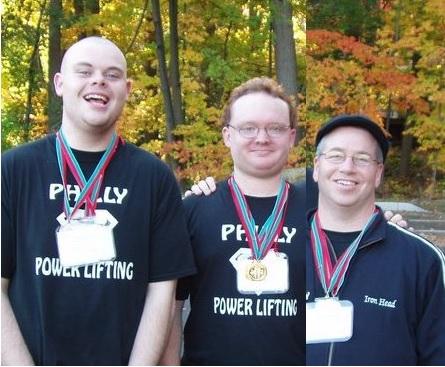 Danny C., Chalie Z., Teddy A.

Over the years we have successfully helped many Individuals reach their ideal weight through living a healthy lifestyle. We incorporate exercise into our everyday activities and teach the importance of eating a balanced diet. Below Steve P., Steve M ., and John M. have lost over 100 lbs combined. Each of them followed an individualized exercise program that our personal trainer developed. They all gained the knowledge necessary to maintain their current state of fitness.